Blog — companionship
Posted by Norli Garcia on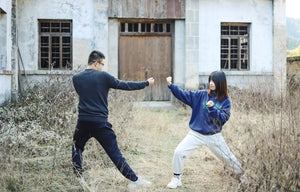 Living a martial artist's life isn't always rainbows and butterflies. There are certain rules you must remember as a martial artist. There are disciplines to follow and one of which is to always bring respect, honor, and discipline wherever you go.  Despite that, having martial arts in your life will help you be more focused, goal-oriented, and apply all the things you learned from training to the real world. Here are 6 signs that martial arts have truly taken over your everyday life: Training, Training, Training As a martial artist, training is not an option. It is a necessity. To...
Tags:

aspiration, benefits, body conditioning, camaraderie, companionship, discipline, dojo, dreams, exercise, fight, fight conditioning, fitness, inspiration, lessons, martial art discipline, martial art style, martial art Tiktok, martial artist, martial arts, martial arts school, mental training, mindset, motivation, positivity, practice, progress, respect, self-defense, self-defense women, skills development, sparring, strength, strength conditioning, training, training program, whistlekick, workout
Posted by Norli Garcia on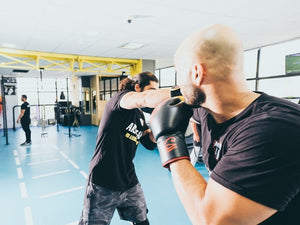 Friendships are an important part of our lives, not only because friends help us handle tension, resolve problems, cope with traumas and reduce our stress but they also play an important role in our decision-making and our mental health. In the world of Martial Arts, making friends and fostering relationships create a huge impact on building an inspiring culture and nurturing environment.  It gives you confidence Confidence is a must when you're a martial artist, whether you're competing in front of a large crowd or sparring match or when you're about to introduce yourself to your new sparring partner. When...