Blog — weight loss
Posted by Norli Garcia on
According to WHO, obesity has more than doubled in the last 50 years. One in every four people are battling with weight loss. . It is easier for some than for others due to faster metabolism, while others need to completely modify their lifestyles.  If you've been looking for the right sport to help you with weight loss, here are five reasons why you should consider martial arts:  Diet When training for any type of martial arts, diet is a crucial factor to give your body strength without gaining so much weight.  Your body will get stronger and be properly...
Posted by Norli Garcia on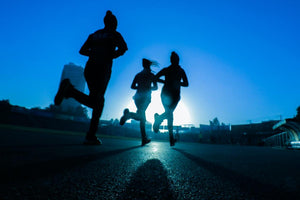 If it's not yet pretty obvious how martial arts improves your health and wellbeing, here are ten helpful reminders - and might just be the push you need to take up a class now! Improved respiratory health If you think  H.I.I.T (High-Intensity Interval Training) makes it hard to catch your breath, wait till you try martial arts training. Regardless of the type of class you take, martial arts improves your oxygen consumption which contributes to better blood pressure and heart rate. An hour of a session can burn up to 500 calories which is why it's great for weight loss...
Tags:

benefits, confidence, dojo, exercise, fight conditioning, fitness, health, healthy, HIIT, lifestyle, martial art discipline, martial art style, martial artist, martial arts, martial arts school, martial arts training, mood, practice, self-defense, skills development, sports, strength, training, training program, weight, weight loss, whistlekick