Blog — apparel
Posted by Norli Garcia on
This September, we are launching

 
X whistlekick,
 

our co-branding partnership with wholesale customers.
Posted by Norli Garcia on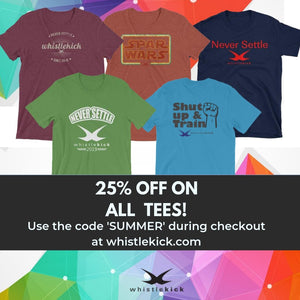 When it comes to clothing, shirts are the quintessential cool thing to wear. It's super functional, flexible and can be styled in many ways, and can be worn by anyone, anywhere. Pair with a nice black pair of slacks and blazer for a more corporate look, or dress it down with faded ripped jeans and white tennis shoes if you're going for the boy or girl-next door look.  We at Whistlekick love our shirts. And we are kicking this summer off with our biggest promo yet. Head on over to our website to enjoy 25% off on all our tee shirts...