Blog — flexible
Posted by Norli Garcia on
According to WHO, obesity has more than doubled in the last 50 years. One in every four people are battling with weight loss. . It is easier for some than for others due to faster metabolism, while others need to completely modify their lifestyles.  If you've been looking for the right sport to help you with weight loss, here are five reasons why you should consider martial arts:  Diet When training for any type of martial arts, diet is a crucial factor to give your body strength without gaining so much weight.  Your body will get stronger and be properly...
Posted by Norli Garcia on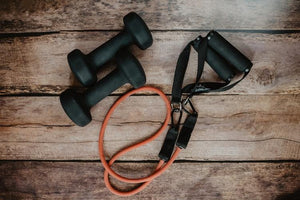 2021 hasn't been the best year for all of us. It has made us realize a lot of things and might even have encouraged us to do the things we love or aspire to do. Many trends have emerged - including the fitness industry. Are you one of those who were motivated to start your fitness journey? Or are you a fitness junkie who has been inspired to keep on going because of the new fitness trends? Let's find out! Wearable Fitness Techs Many tech companies definitely leveled up their game in terms of the gadgets and technologies they offer...