Posted by Norli Garcia on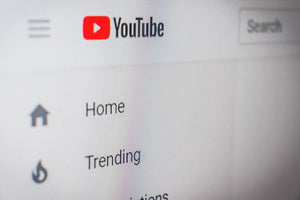 If you're not into those movies or series, there are other video platforms that you can opt to enjoy. YouTube is one example of this and it is the second most popular search engine. It's one of the most effective ways to reach a large audience, whether you're marketing a program or informing students about a certain skill you want them to learn. If you have your spare time to visit martial arts YouTubers, here are 8 YouTube accounts you must visit and watch out for! Live martial arts  If you're a woman martial artist you'll surely be inspired to...
Tags:

artist, aspiration, benefits, body conditioning, confidence, courage, discipline, disciplinevalues, dojo, famous, focus, goal, goals, inspiration, karate, lessons, martial art discipline, martial art style, martial art Tiktok, martial artist, martial arts, martial arts club, martial arts school, martial arts training, trend, trending, Youtube
Posted by Norli Garcia on
Martial arts are frequently portrayed in film and television as brutal, violent, and fundamentally hostile - but this simply isn't the case. Even though martial arts is a physical sport, it places a greater emphasis on morals than many other sports out there. In this generation, we face different struggles and numerous hurdles that we must overcome. Learning and training martial arts will develop the values and skills that are necessary to overcome many of these challenges. Here are seven skills martial arts can teach you: Discipline Discipline is probably one of the most important values to learn in life....