Blog — habits
Posted by Norli Garcia on
Karate is a Japanese martial art that focuses on the development of an individual's physical, mental, and moral aspects. It aims to improve an individual's total health and well-being. Karate necessitates a substantial amount of training time to learn, but it's worth your time not only because it teaches you a lot of valuable life skills that you can use in your daily life but also trains your body and mind Here are some of the few life skills you can learn from karate: Perseverance One of the most significant life lessons we must learn is the importance of building...
Tags:

aspiration, benefits, body conditioning, discipline, disciplinevalues, dojo, dreams, exercise, fight conditioning, fitness, goals, habits, healthy living, karate, lessons, lifestyle, martial art discipline, martial art style, martial artist, martial arts, martial arts club, martial arts school, martial arts training, mental health, mental training, mindset, mood, motivation, positivity, practice, program, psychological wellbeing, self-defense, skill, skills development, strength, technique, tips, training, training program, whistlekick, workout
Posted by Norli Garcia on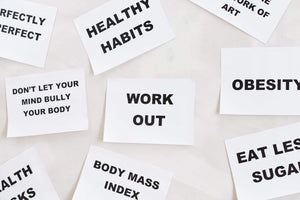 Having daily habits are important to us humans. These habits have a significant impact on how we think, act, and feel. When we follow a specific habit daily, our body and mind are set to do things accordingly.    Our health also depends on our habits. They have the power to make or break our chances of having a healthy lifestyle like sticking to a diet, exercising daily, and just improving our overall quality of life. We've listed seven healthy habits to kickstart your year and start fresh and active! Water, water, water! We can't deny the fact that water...