Blog — famous
Posted by Norli Garcia on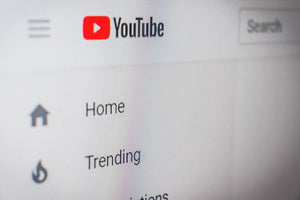 If you're not into those movies or series, there are other video platforms that you can opt to enjoy. YouTube is one example of this and it is the second most popular search engine. It's one of the most effective ways to reach a large audience, whether you're marketing a program or informing students about a certain skill you want them to learn. If you have your spare time to visit martial arts YouTubers, here are 8 YouTube accounts you must visit and watch out for! Live martial arts  If you're a woman martial artist you'll surely be inspired to...
Tags:

artist, aspiration, benefits, body conditioning, confidence, courage, discipline, disciplinevalues, dojo, famous, focus, goal, goals, inspiration, karate, lessons, martial art discipline, martial art style, martial art Tiktok, martial artist, martial arts, martial arts club, martial arts school, martial arts training, trend, trending, Youtube
Posted by Norli Garcia on
Martial arts are combat systems and traditions used for different purposes, including self-defense, competition, and fitness. Popular martial art types include Jiujitsu, Taekwondo, Karate, Krav Maga, Muay Thai, Judo, kickboxing, and MMA.  Many martial artists nowadays are on social media and use their platforms to present their skills and expertise in the field. In this article, we bring you a variety of martial artists on Instagram that are worth following.  Seth Adams To top off our list, we have Seth Adams. Sounds familiar?  If you've been listening to whistlekick's podcast, Sensei Seth was invited over to talk with Jeremy Lesniak...